Fixtures & Training in Coming Weeks
.
Schedule coming weeks
Pool book for 2 hours from 8.30 pm to 10.30 pm for coming months
.
Mon 24 Jan Training 830 pm
Mon 31 Jan Training 830 pm
Mon 7 Feb Training 8.30 pm
Mon 14 Feb Training 8.30 pm
Mon 21 Feb Training 8.30 pm
Sun 27 Feb Men's MDL Div II match vs Warwick Away 5 pm
Mon 28 Feb Training 8.30 pm
.
2021
Men's Midland League Fixture List 2021-22
Home Team
Away Team
Date
Day
Time
City of Oxford Men
Warley Wasps B

Warley No Show

Oxford

Win

5-0
Camp Hill
City of Oxford Men

L 15-7

City of Oxford Men
Warwick A

W 16-10

Warley Wasps B
City of Oxford Men

D 12-12

H.G.S.O.B. Men A
City of Oxford Men
L 15-14




Warwick A
City of Oxford Men
27/2/2022
Sun
17:00
City of Oxford Men
H.G.S.O.B. Men A
07/3/2022
Mon
20:45
City of Oxford Men
Camp Hill
21/03/2022
Mon
20:45
September 2021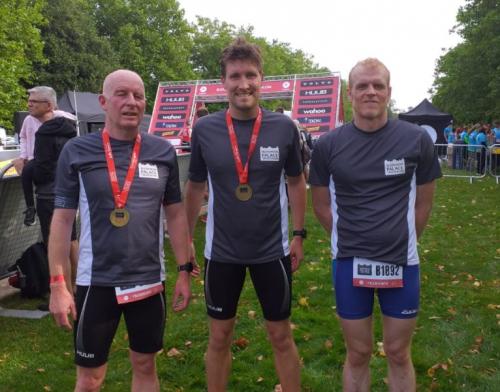 Blenheim Triathlon 2021
Left to Right John Cardy 1:26:03 Ash Keen 1:14:44 John Buckley 1:19:04
.
26 July Spennylympics Match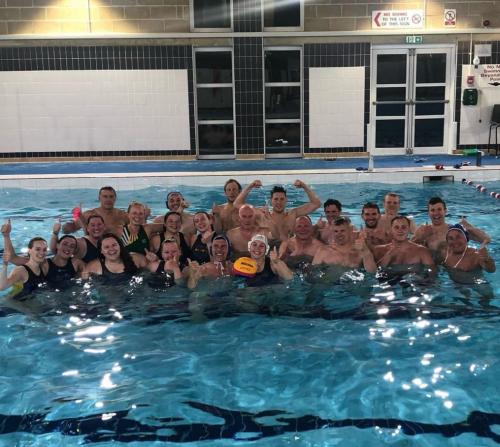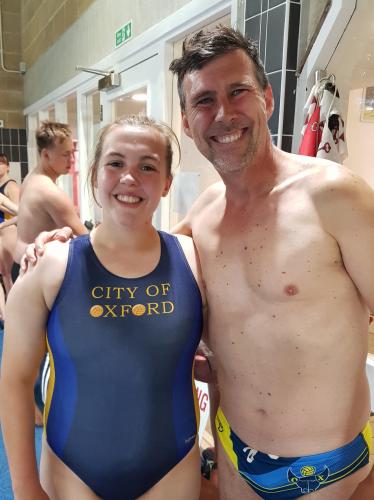 City of Oxford Water Polo proud to have hosted a water polo game with Stuart and Charlotte who are doing the Spennylympics - 96 Olympic events over 48 sport disciplines and in the 17 days of the Japan Olympics. They are fundraising for Motor Neurone Disease (MNDA) in memory of Stuart's brother Spencer (Spenny) who died of this 10 years ago. They both did brilliantly well but said they were exhausted at the end.

www.justgiving.com/fundraising/spennylympics if you can donate a few quid for this amazing challenge and worthy charity.
.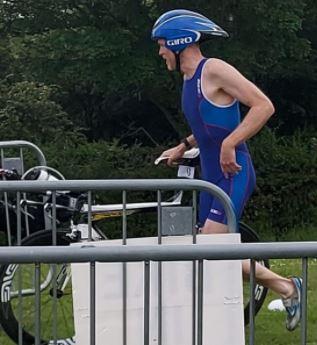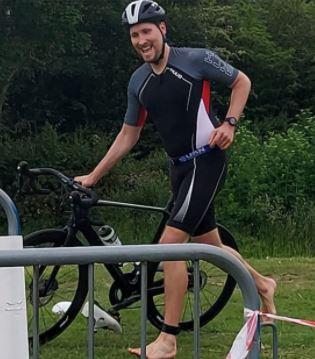 John Buckley and Ash Keen in action at this year's Oxfordshire Triathlon 2021 series held at nearby Queensford Lake. In event 2, Ash and John Cardy were 1st and 4th out of the water to underline the club's speed in the water. Event 3 is on 29 August - all welcome to enter.
.
.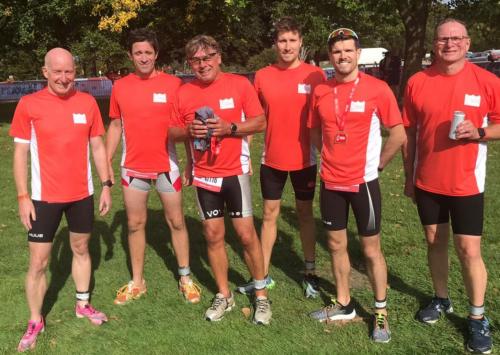 Blenheim Triathlon 2020 L-R John Cardy, Stuart Winter, Reg Koster, Ashley Keen, Gareth Keen, Nick Paterson.
.
.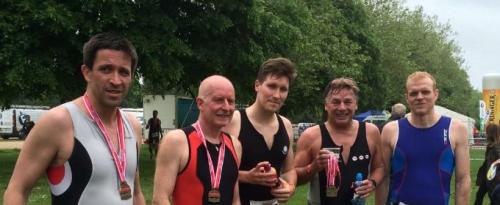 Blenheim Triathlon 2016 Oxford Waterpolo
L-R Stuart Winter, John Cardy, Ash Keen, Reg Koster, John Buckley
Results (John Cardy and Ash in the top 10 for swim out of 3132 finishers. John Buckley 13th overall)
John Buckley 1.13
John Cardy 1.22
Ash Keen 1.25
Stuart Winter 1.29
Matt Veale 1.38
Reg Koster 1.44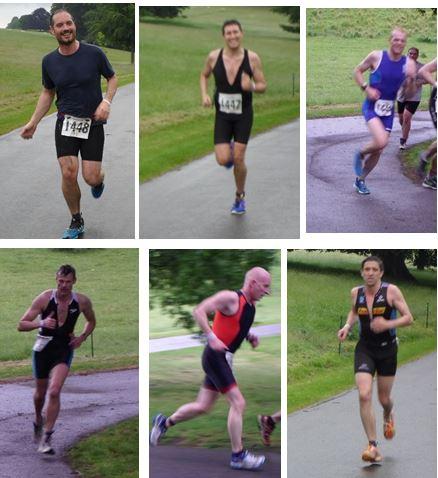 Oxford Blenheim Triathlon 2015 Photos and results
Top row L to R : Simone, Ash, John B
Bottom row L to R: Chris, John B, Stuart
John Buckely 1:13
John Cardy 1:20
Chris Gurney 1:21
Stuart Winter 1:26
Ashley Keen 1:127
Simone Lombardini 1:31
.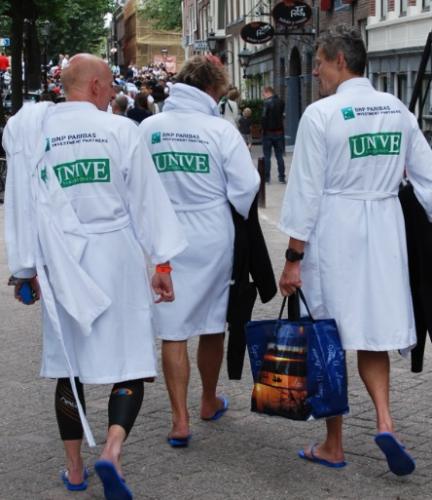 3 WP escapees from Champneys?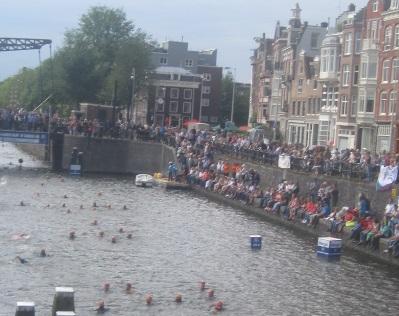 No, Oxford WP take part in Amsterdam Canal swim race.
John Cardy 30th, Reg Koster 60th, Chris Gurney 120th
out of 2000 swimmers in race over 2km in canals
.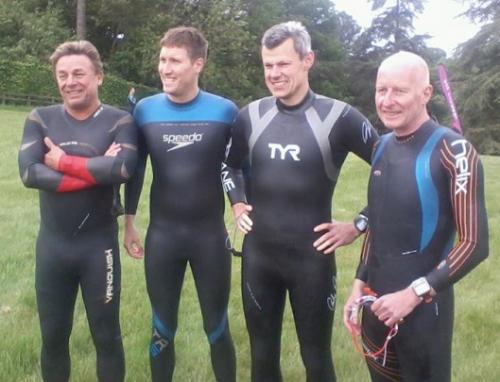 Blenheim 2013 Oxford WP triathlon challenge
L-R Reg Koster, Ashley Keen, Chris Gurney, John Cardy
Results: Chris Gurney 1.22, Stuart Winter 1.25, Ashley Keen 1.27, John Cardy 1.28, Reg Koster 1.36
.
Dorney 3.8Km swim results Sun 30 Sept 2012
Ashley Keen 51.30 (6th)
John Cardy 51.47 (7th)
John Buckley 55.56 (8th)
Reg Koster 57.03 (9th)
.
Queensford Swim Results Sun 23 Sept 2012
Individual 2.1Km
John Cardy 7th overall and 2nd in age group
Reg Koster 13th overall and 1st in age group
.
Relay teams 4 x 1km
Oxford Waterpolo Masters 9th overall and 1st in age group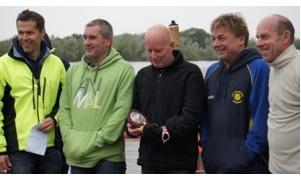 Queensford organiser presenting trophy to Vets winners: Matt, John, Reg, Mark
.
Ashley Keen 3rd in Open Relay (fastest first leg) and First Team Pursuit team
.
Blenheim Triathlon times 2012
John Buckley 1:11
Chris Gurney 1:23
Ashley Keen 1:30
John Cardy 1:31
John C and Ashley did the 8th and 9th fastest swim times of nearly 4000 competitors and John B also in the top 20 swim and top 20 overall.
.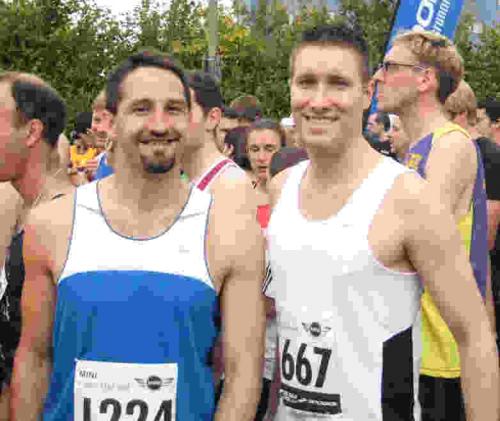 Adam & Ash at Oxford Half marathon
Bridge-Bridge Henley to Marlow 14Km swim in River Thames 21 August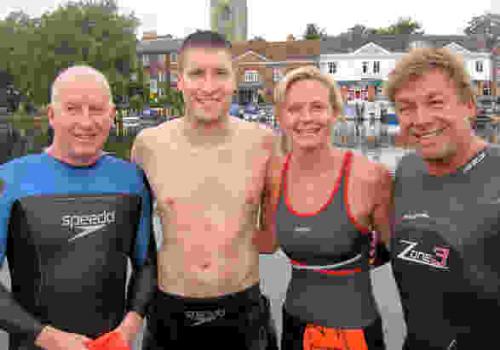 L to R: John Cardy, Ashley Keen, Natalie Smith, Reg Koster
.
.
.